The industry of disaster restoration care is something that is often misunderstood in the UK, people tend to think of major emergency disasters but, although these can be part of the service, in many instances the phrase property damage management is perhaps more fitting.
The whole topic and services related to disaster care and support is a very valuable service when you need it and one of the main reasons for having home insurance. In this guide we will discuss and explain what some of the most common disaster restoration services are.
We've said before that Rainbow Restoration are not just experts in water damage repairs and water leak detection and water damage we are a leading disaster restoration service with local branches, all of them offering disaster restoration services too.
This is not available from people just offering 'standard' water leak detection alone, but it can be invaluable when water damage is severe at your home or business and water damage restoration is required. We provide this service to many leading UK insurance companies too. Let's start with that part of this beneficial service.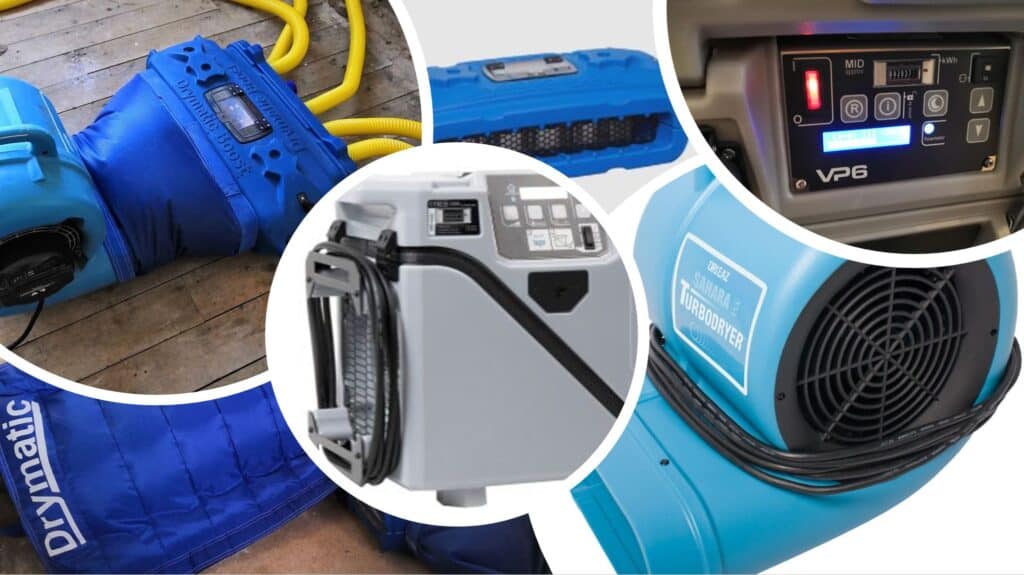 Disaster Restoration – Water Damage
Water damage claims are one of the most common claims that people make on their home insurance policy and the most common claim within that category of disaster restoration is damage from water leaks in properties.
This is one of the reasons we wrote a very useful guide to making an insurance claim for a water leak.
That said, although the two are closely related, they also cover a wide range of different situations. Rather than detailing them here, below are links to separate guides we have written about some common ones on the subject of water damage control:
We have many other varied articles on our water leak blog, which helps to demonstrate how diverse and varied this whole topic is. Water damage can be especially disruptive to commercial business customers, who are understandable concerned with business interruption insurance claims.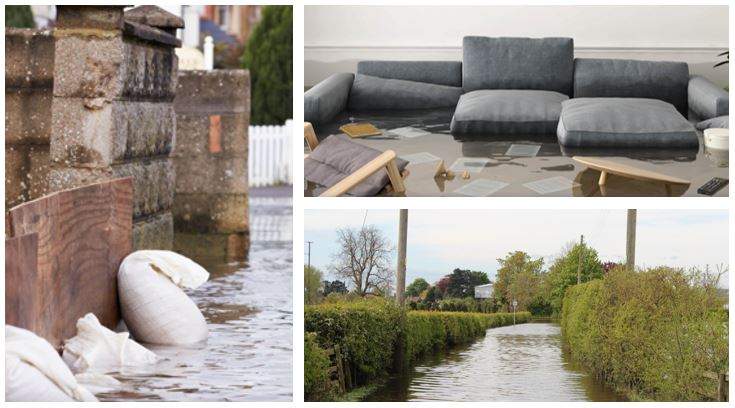 On the subject of disaster restoration, the most severe form of water damage (which is rightly labelled as disasters often) is flood damage, which can be very severe and devastating. In such situations you may have a loss adjuster involved in your flood insurance claim
Let's look at flood damage in more detail next.
Disaster Restoration – Flood Damage
The whole subject of disaster restoration associated with flood damage makes that national news regularly in the UK this is for a few key reasons:
The UK has suffered from many major floods in recent years
The whole topic of climate change and its links to flooding are global news
The UK government and environment agency have spent millions on flood defences
The topic extends to damage from things such as flash flooding
As you might expect, and as you have probably seen in the news over the years, the devastation caused by flooding in the UK and elsewhere is severe. Not only in terms of physical damage to buildings and contents but the emotional distress associated with it which should not be underestimated.
Some of the most famous flood events of recent years include:
Flooding in Carlisle, Cumbria in 2005 (2,700 homes flooded)
Flooding in Hull, East Yorkshire in 2007 (8,600 homes flooded)
Flooding in York, North Yorkshire in 2000 and 2015
The South Yorkshire Floods of 2019, including Fishlake floods
We provide our services locally, including water leak detection in York plus, on the subject of flooding, we can help you if you have a flooded basement.
At times like this when you need care and support with flood damage, we are here to help. We helped people with all those floods listed above. Our extensive experience can help get you through the experience with support from your local team, we can help you get back to pre-incident conditions as part of our disaster restorations services.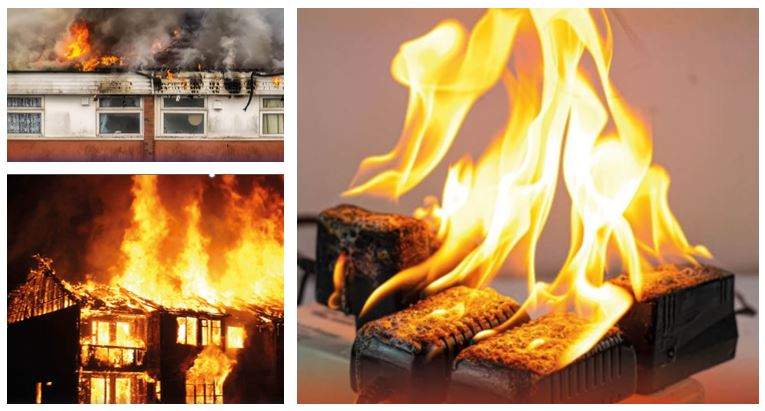 Disaster Restoration – Fire Damage
Just like flood damage disaster restoration, fire damage restoration can be very difficult to deal with and extremely risky and not just during the actual fire itself. Fire damage can be small and localised but equally, it can completely destroy a property.
Just like with water damage and flood damage, fire damage can be caused by a number of factors all of which have the potential to spread across a property not only causing fire damage but smoke damage too.

In fact, often with fires, the direct primary damage can be small but smoke damage can be extensive as smoke travels from one room to another, in voids and into spaces such as loft spaces. Loft smoke damage is common and needs care when remedying it. This is often referred to as secondary damage by damage management practitioners.
In data published from 2017 on the GOV.UK site, they listed some main causes of fire in the UK there were many on the list but some of the most common causes of fire were:
Cooking related fires
Fires related to smoking
Those related to fires and heating appliances
Fires from domestic appliances
Electrical fires
Fires from vehicles, including car fires
We can help with disaster restoration care after a fire at your home or business.
Disaster Restoration – Other Services
We have been through some of the main disaster restoration services that we provide, but it also encompasses a number of other services directly or indirectly, including:
Mould Remediation Services – including black mould
Damp and Moisture Services for various types of damp
Biohazard Services – including Covid Virus / Covid19
Asbestos Testing and Removal
Other Specialist Cleaning Services – e.g. blast cleaning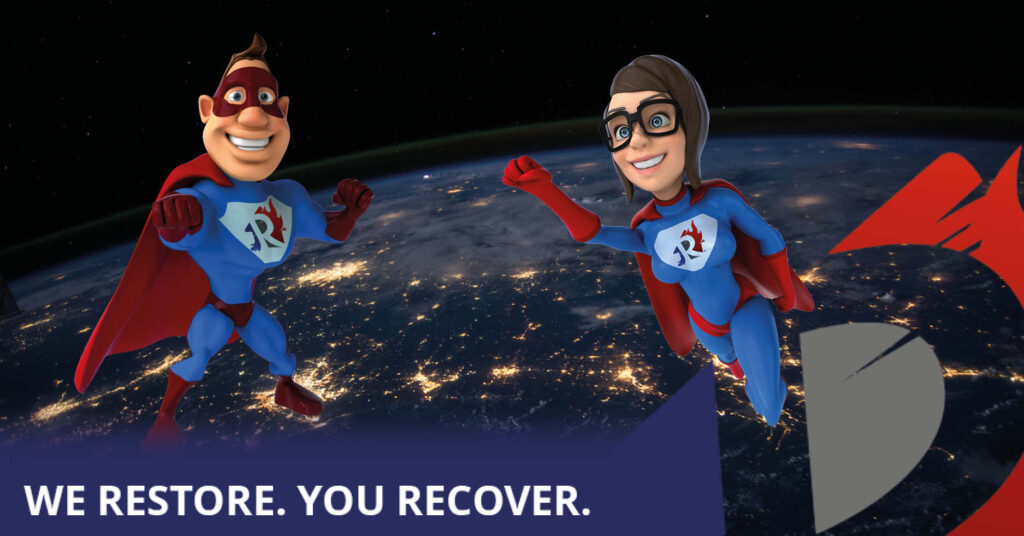 Emergency Restoration
As you might expect, disaster restoration needs can be an emergency, happening at short notice – we provide emergency restoration services 24/7, 365 days a year.
Because Rainbow Restoration has local branches, chances are you will have a professional disaster restoration service available locally. We have been operating in the UK since 1987 and have a reputation for providing a world class service to domestic and commercial customers.
All of our staff are vetted, trained and follow comprehensive health and safety practices. We carry out full risk assessments on the work we do, to help ensure safety in difficulty situation. Many UK insurance companies trust us to help their customers, so can you.
Rainbow Restoration can help with flooded houses. So if you are looking for disaster restoration services near you or leak detection experts, get in touch with us today and we'll contact your local branch to help you get back to normal. We restore, you recover!

What is disaster restoration?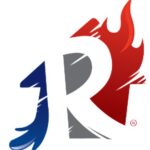 Disaster restoration services cover a wide range of professional services to help support homes and businesses after a major incident at their property – some of the most common disaster restoration services include fire damage restoration, smoke damage restoration, water damage restoration and flood damage restoration. All of these can cause major damage to properties and their content which is where disaster restoration services such as Rainbow Restoration can help.
Who is the largest disaster restoration company in the UK?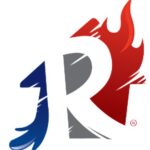 In the UK, Rainbow Restoration UK is the leading and largest disaster restoration company with helping customers locally when disaster strikes. They have been operating since 1987 and work with leading UK insurance companies helping their customers providing disaster care after a flood, fire, water leaks or other damage caused to their property and contents.