Water Damage Services
WaterLeak.co.uk is brought to you with Rainbow Restoration, leading experts in Water Damage Repairs and disaster restoration. Clearly we offer leak detection services but what other services related to water damage repairs. Many other people who only do leak detection do not offer these services, meaning you may have to contact someone else. We are able to do these too.

Here's a quick overview for you of the various other services offered that are related to water damage repair services that we offer locally to our customers.
Damp Surveys and Repairs
Water Damage Repairs and water leaks often go hand in hand with damp problems in properties, including damp on walls and damp on ceilings. We can help understand the extent of the damage from the water leak and make recommendations as to how to remedy that, we can also do the work required.
We use a number of, primarily non-invasive equipment to do moisture and damp surveys (including moisture mapping) at your property, using our professional equipment. This is especially useful for things like bathroom leaks where they can be hidden behind tiles.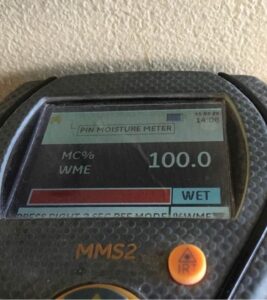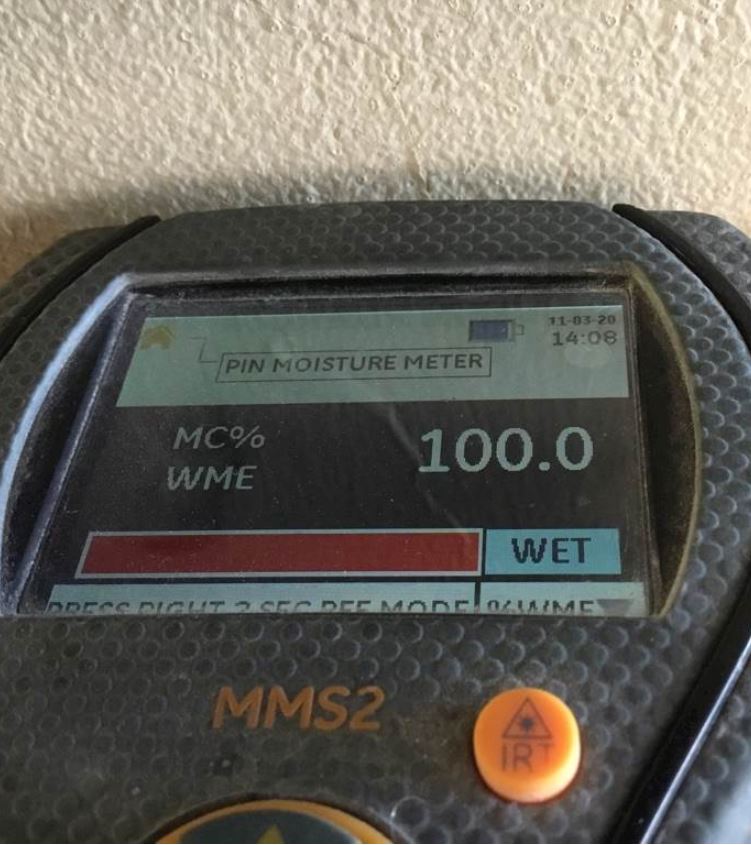 Mould Removal and Remediation
Like damp, mould problems are something that we investigate on a regular basis, either on the back of water leak detection work, or as part of our mould survey services, including black mould removal and remediation. This is a specialist area in it's own right and we can help with it.
In our guide to mould problems, we explain the risks of mould in your property, what mould remover we use and, very importantly, our process for understanding the cause of mould. With mould, not only is it important to treat the problem, it is very important to understand the cause of the problem.
We look into that aspect in our guide to on how to prevent mould and the causes.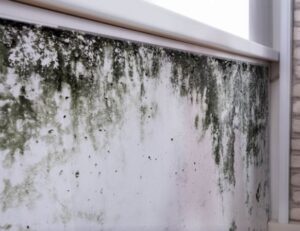 Water Extraction
In some severe cases of major water leaks or even in flooded houses, water extraction is necessary. We have professional water extraction pumps to remove standing water. This is recommended as otherwise it can cause a health and safety risk or cause additional damage to your property.
This is particularly common in the sub-floor, solum or flooded basement of a property where water may not have anywhere to drain away to or it may do so very slowly.
We look at the risks of water leaks and water damage repairs in our guide explaining the 5 Steps to Risk Assessment and why it is an important area.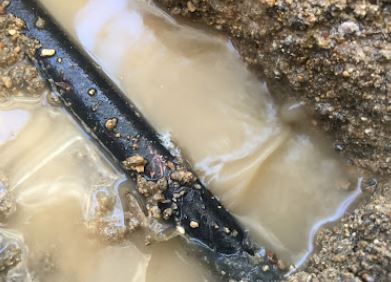 Flood Damage Repairs
Flood Damage to properties are obviously at the more severe end of water damage repairs at a property and can cause major damage to a home and its contents. We are experts in flood damage and are very experienced in dealing with the after effects of flooding, drying properties and handling flood damage insurance claims. It is obviously a very upsetting thing to deal with but our friendly and professional team can help with that from start to finish. If you have had flood damage, get help from us today.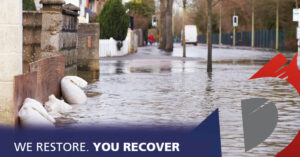 Condensation Surveys
Another water damage repairs related service that we offer, related to some of the previous services listed above, is condensation surveys in properties. Very much like the comments above about mould, condensation not only may cause damage that needs resolving but there is investigative work to understand what is causing excessive condensation in your property. We look at several things that can cause this and report back to you. We can also help with and water damage repairs if the problem is bad too. After all, condensation is just water condensing on a surface.
Condensation problems can be associated with humidity problems in your house so our guide to understanding humidity could be useful to read. Later on in that we explain what dew point is, which is very much related to condensation and why it happens.
We have a very useful guide on how to stop condensation on windows and condensation in bathrooms, but if your problem is especially bad, contact us for a condensation survey.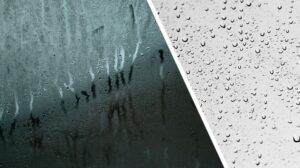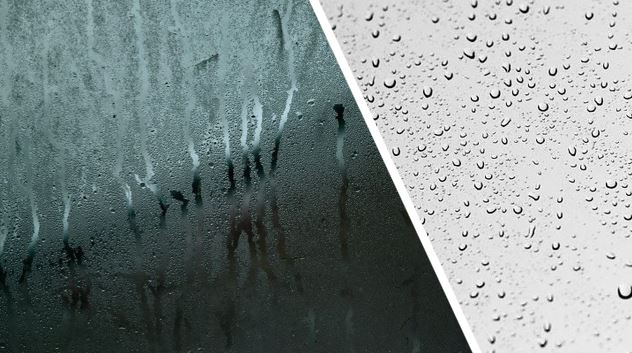 Storm Damage & Rain Damage
Storm and Rain Damage are some of the most common types of water damage repairs, and can happen all year round. Clearly there is a possible link to flood damage too, as a lot of flooding is caused by major storms in the UK, such as Storm Arwen seen in late 2021.
Severe rain and storms can cause damage to properties requiring water damage repairs in a number of ways. For example, blocked / backed-up drains, flat roof leaks and general weather (rain) ingress.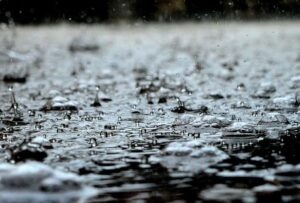 Asbestos Testing & Removal
Because we do water damage repairs locally, we encounter a wide variety of properties. In some of those properties, asbestos containing materials (ACMs) may be found. We have many trained technicians qualified in understanding asbestos awareness and a number of our branches offer asbestos removal services too.
A good example of where asbestos is sometimes found is in textured coatings in ceilings, which is why we mention it in our guide to water leak in ceilings and also water damaged ceilings.
There are other places that asbestos can be found and we are very experienced in spotting those. Where we suspect asbestos, we are able to carry out asbestos tests to identity if or not something is asbestos and then make recommendations based on that.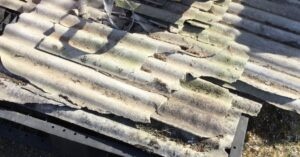 Property Drying
Property drying is obviously a very important part of water damage repairs and something we are very experienced in. We have access to a huge range of property drying equipment, including specialist industrial dehumidifiers, air movers and heaters etc.
We discuss this further in our guide to water damage restoration and our article about if fans cool you down, where we explain how normal fans differ to air movers.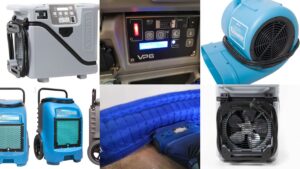 Furniture Restoration
As we said earlier, water damage repairs can be done to both the buildings and contents elements of a property. Damage from a water leak, or flooding in severe cases can clearly damage your furniture. We can help assess water damage to your furniture to see if we believe it can be restored or if it is what is known as 'Beyond Economic Repair', in other words that the cost of restoring something is in excess of what it would likely cost to repair it or, in some cases, the damage simply cannot be rectified at all – for example after being flooded.
Clearly a lot of furniture is made of wood, material, leather etc so they can be susceptible to water damage and may even be warped, stretched or discoloured by water damage.
We understand how important and often sentimental your possessions are, so we can help look at the options for restoring your furniture wherever possible. Part of this process may involve taking damp meter readings to understand which parts of furniture have water damage and how bad it is, especially with wood, using professional moisture meters.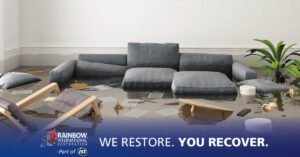 Carpet and Rug Cleaning & Restoration
Another service we offer as part of our range of water damage repairs is carpet and rug cleaning. We do this work either as a standalone service or, for example, after a water leak. A bit like the comments above, we can restore carpets and rugs to remove water damage (or other staining etc), using our professional carpet cleaning equipment and solutions.
We also offer floor cleaning services for all types of surfaces – tiled, wooden etc.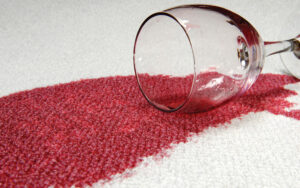 Industrial Cleaning
Industrial cleaning covers a wide range of services, some of which have already been mentioned. We have a huge range of specialist equipment and products to help with industrial cleaning services. Sometimes this comes into play after a water leak, especially bad ones, or even after flooding or a fire etc. If you need help with industrial cleaning get in touch today.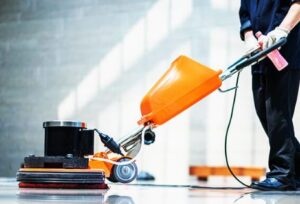 Odour Control
Like we just said about industrial cleaning, odour control covers a number of things and can be associated with many of the other services on this list. But with regard to water leaks (and things like mould etc), they can introduce odour issues in your property. As you might expect, this is especially the case with waste water leaks and, even more so, if sewage is involved in water damage repairs.
Not only can we help with the smells, stains and odours to do with these things but we can also sanitise with our antimicrobial products to help reduce and remove bacteria etc.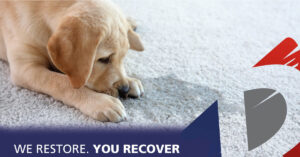 Jet Washing
We also offer jet washing services for driveways, patios and buildings etc. Including stone, block paving etc. This is a very popular service in the spring months (after winter), after flooding or building work to help bring your patio, driveway etc back to life.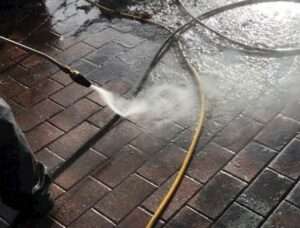 Exterior Cleaning
We also offer a number of exterior cleaning services. This includes graffiti removal services and cleaning of buildings, walls, industrial units etc.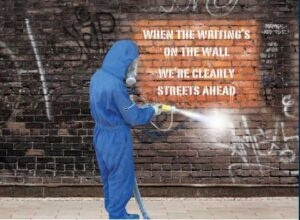 Salts Analysis Tests
When doing work on water damage repairs or leak detection work, we often do salts analysis tests. These tests can help to understand where water or excess moisture is coming from by analysing the water for chlorides (associated with tap water) and nitrates (from ground sources).
It is a useful and very cost effective process for understanding the causes of moisture which in turn gives clues as to the possible sources of water or moisture. These tests can be done onsite with the results being available in a matter of minutes, which can be very useful.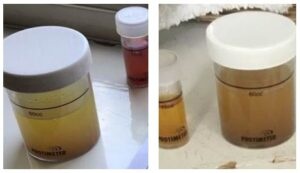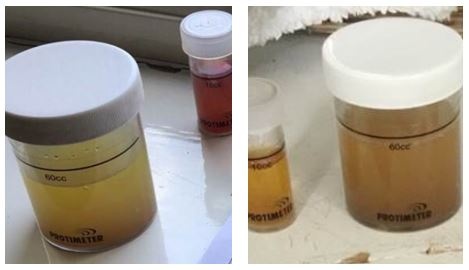 Insurance Cash Settlement
If you have had damage to your property after an incident at your property and have decided to cash settle with your insurance company, we can help with the work to get you back to normal. This includes doing water damage repairs too.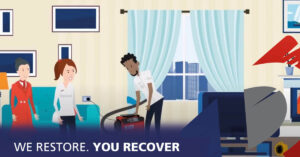 Other Services
As well as services related to Water Damage Repairs, we also offer other services locally. This includes biohazard, trauma scenes, fire damage, smoke damage, bacterial / viral cleaning, duct cleaning, builders / void cleaning, deep cleaning, access cleaning, blast cleaning, french polishing and more. Having this range of services means we can help with many things.
If you need help with any of the services mentioned above, get in touch with us and our friendly team will help guide you through the water damage repairs process from start to finish.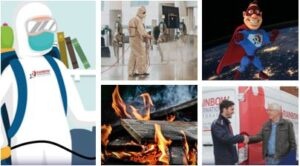 What is classed as an escape of water?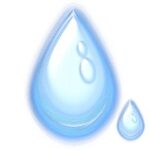 An escape of water is generally the name given by insurance companies and water damage experts like ourselves for a water leak at your home or business. This might include, for example, a leaking dishwasher / washing machine, shower leak, central heating leak or a cold (or hot) water plumbing leak. There are many different types of escape of water (EOW) and we can help with them.
Can you make an insurance claim for a leak in bathroom?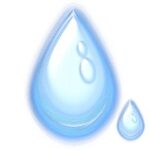 Depending on the details of your insurance policy, it is likely you will be able to claim for a water leak in your bathroom, such as a leak from your bath, shower, central heating or from a plumbing leak. If in doubt, check your policy or speak to your insurance company, remembering that you'll likely have an excess to pay. Make sure you understand the scale of water damage too, especially in hidden places.
How long do water damage repairs take?
The amount of time taken for water damage repairs to be completed from start to finish depends on two main factors. Firstly the type of water damage repairs being done. For example flood damage repairs will most often take longer than a standard water leak. Secondly, the size of the water damage repairs. As you will also understand, a small flat or terraced property will take longer than a block of flats or office block.