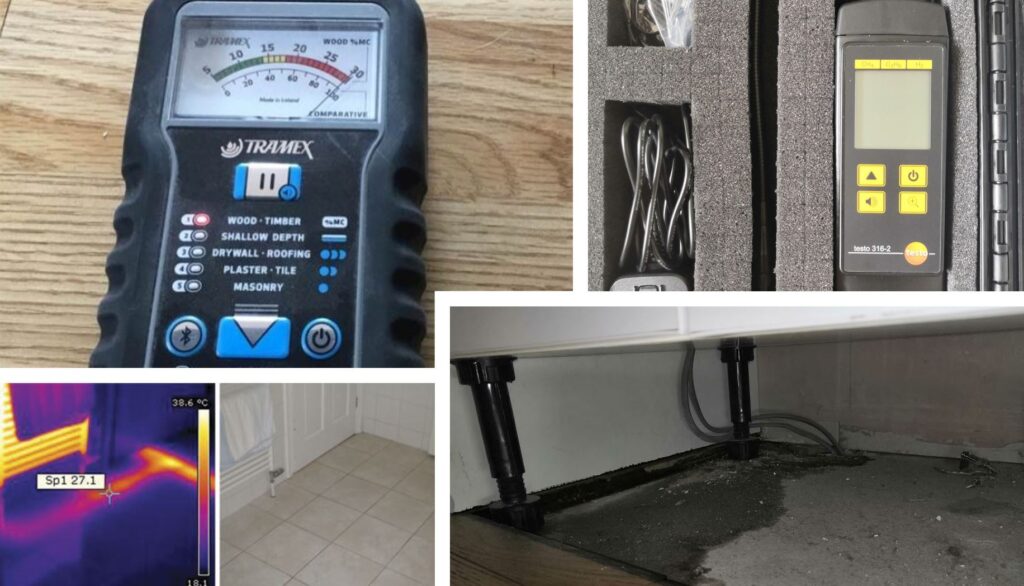 Guide to Leak Detection Equipment, Tools and Water Meter Calculators
We have collated a selection of information on advanced, professional Leak Detection Equipment used to find water leaks in your home.
This includes a Water Meter Calculator, Water Pressure Calculator and Water Leak Calculator. We are sure you will find them useful to understand the water at your home.
So if you think you have a water leak, get in touch for free.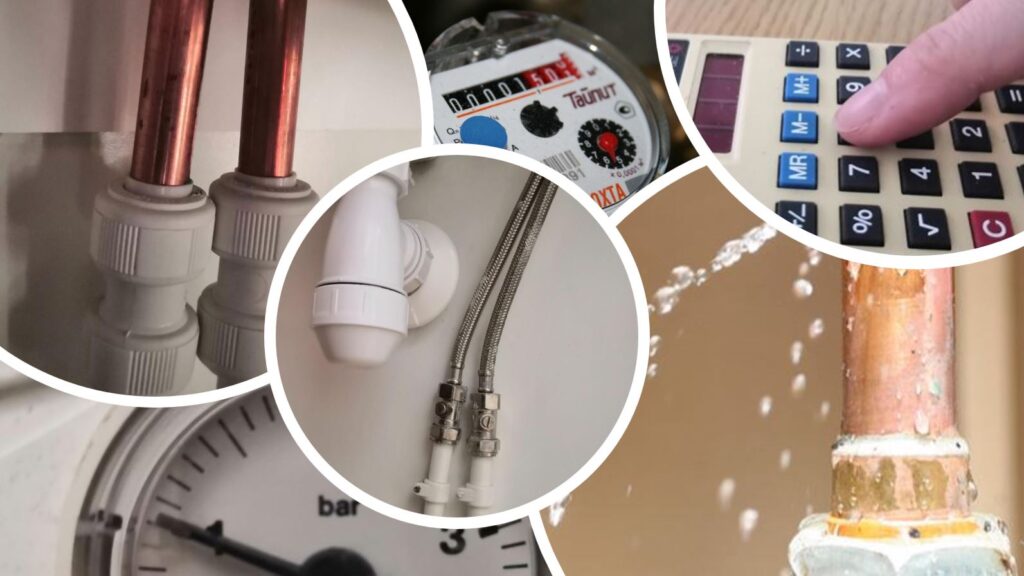 Looking for 'Leak Detection Near Me'?
We offer the following leak detection services locally so whether you need water leak detection help, get in touch with us today and we'll guide you through the process. We offer a friendly, reliable and professional service, including with helping to find a water leak between house and meter
Ever wondered how much water your leak is losing or how much it might cost? Try our handy free water leak cost calculator.
Wondered what leak detection equipment we use and what for? This will help you understand the professional tools used.
Ever wondered how to read a water meter to understand how much water you are using or leaking! This handy guide and calculator will help.
Leaks from Central Heating systems are common and we have experts in finding them. So if your system is leaking, get in touch.
Our Water Pressure Calculator helps estimate your water pressure at home and tells you if you might have low water pressure or high.
Many people can have their leak detection work paid for by their insurer through Trace & Access cover on their home insurance.
Another useful tool we have is our dew point calculator, which is very useful – or even simpler our dew point chart.
Another tool you will find useful is our water usage calculator:
Leak Detection Equipment
As we highlighted above, there is a lot of leak detection equipment that a professional leak detection engineer will carry with them to find a water leak. On thing that people frequently ask about is – how can you find water leaks in hidden places?…
One of the tools used are professional moisture meters – naturally, when you have a leak (like from a combi boiler system), moisture will be present so these highly specialist devices can help you search and find moisture, even in hidden places. They can help to find water leaks in floors, walls and ceilings, even if you cannot see a leak or moisture, we can find the evidence to help locate it. So if you spot a damp patch on ceilings in your home or others signs of water damaged ceilings, get in touch and we can help you, including for a central heating leak.
Rainbow Restoration (formerly know as Rainbow International) is the UKs largest damage management company, with proven record of delivering high customer service excellence locally, wherever you are. They are experts in Fire, Flood and Water Damage – including Water Leaks!
They use professional leak detection equipment to maximise the chances of finding your water leak. This leak detection equipment is highly sensitive, calibrated and accurate to make sure the leak detection engineer has the best information to help them.
Many top insurance companies work with us because they trust us to deliver help to their customer. As well as our water leak detection services, they offer a number of other property restoration services helping people in their time of need.
So if you need any these our services (including specialist cleaning, biohazard cleaning, external cleaning, jet washing, damp & mould surveys, smoke damage, asbestos testing or asbestos testing – and more) get in touch for free today. For example if you have an F22 boiler error.
We have talked expert water leak detectors above. If you would like to know our thoughts on alarms, we have a full guide on the function, costs advantages and disadvantages of water leak alarms, including smart alarms.
We will be happy to help you through what can be a tricky time, but our friendly staff will help with your water leak.

Is there a device to detect water leaks?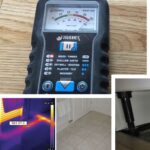 Yes definitely there are devices to detect water leaks, there are in fact many and they can compliment each other well. Devices to detect water leaks tend to fall into two categories, ones which alert you to a water leak (like a smart water leak alarm) and those that act as water leak detectors – these include moisture meters, acoustic listening devices, thermal imaging cameras, pipe trackers, tracer gas and more. All of these, working together with a trained, experienced leak detection expert can help to maximise any water leaks in your home or business.
How does a water leak detector work?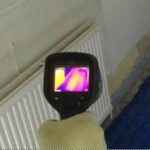 Water leak detectors work by spotting the tell-tale signs of a water leak, many of which may be not spotted with the human eye (or ear!). They all work in different ways depending on the device but here are a few examples. Moisture meters detect signs of moisture and damp. Thermal cameras look out for hot or cold water signs on surfaces. Acoustic leak detectors listen out for the sound of a water leak (dripping or sprays for example) and tracer gas seeks out pinhole leaks in pipework. Each type of water leak detector has it's own use and specialism and they work together to help find water leaks in even hidden locations.
Is there a device to detect a water leak underground?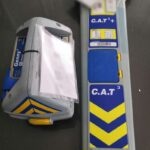 Yes, absolutely. There are a number of water leak detection equipment to find underground water leaks. For example, a thermal imaging camera can spot heat signals in (or under) floors close to water leaks. Acoustic leak detection equipment uses highly sensitive microphones to listen to even very small sounds that a water leak makes. These can work together fore example with things like pipe tracking equipment and tracer gas leak detection equipment to locate exactly where underground leaks are.