We mentioned about boiler pressure dropping above, on that – see our article about PRVs (Pressure Relief Valves). Similarly, you might find our related guide to E119 boiler errors helpful and useful too. Equally, our informative and quick and simple guide to what the role of a loss adjuster is.
We also have a really great guide with hints and tips regarding a leak between meter and house.
Rainbow Restoration are the UKs largest damage management company, with a reputation for delivering customer service excellence and reliability locally. We are experts in Fire, Flood and Water Damage – including Water Leaks.
Many of the top insurance companies work with us because they trust us to deliver across a range of services. As well as our water leak detection services, we offer a number of other damage management services helping people in their time of need.
So if you need any of the services above or our other services (including specialist cleaning, biohazard cleaning, external cleaning, jet washing, damp & mould surveys, smoke damage, asbestos testing or asbestos removal – and more) get in touch today.
No matter if you have a water supply pipe leak, a heating leak or even a hidden leak, with our leak detection specialists, we can help. On many occasions not only can we help find leaks we can also fix the leak for you too using different types of leak detection even swimming pool leaks.
We will be happy to help you through what can be a difficult time, but our experienced and friendly staff will help.

How do you find a hidden water leak?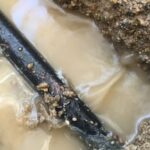 Professional leak detection services use specialist water leak detection equipment that can find water leaks, even in hidden places that cannot be seen with the human eye. There are various tools that can do this, each has a different use. For example – thermal imaging cameras, acoustic listening devices, pipe trackers and tracer gas can all help find hidden leaks, including those in walls, floors, ceilings or even underground. These tools work together and are very effective, especially in the hands of an experienced and trained leak detection expert engineer.
Are leak detection companies worth it?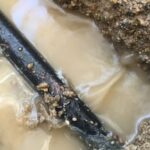 Water leak detection services provided by professionals can be very helpful in finding water leaks, especially in hard to find locations. Not finding a leak can result in water damage to your property, which can be considerable over time and there are also cost implications from the water lost or used by the leak. Clearly, this is especially the case if you are on a water meter at your home or business. Local water leak detection services will help to explain the process involved in finding your leak.