What are the Signs of a Boiler Leak?
Problem with Central Heating – my Boiler Leaking?
Boiler Leaking – if your boiler had been checked and given a clean bill of health by your heating engineer but is still losing pressure or showing a fault code (such as an F1 combi boiler error or E119 combi boiler error) to indicate it is losing pressure, you may have a water leak. People often suspect it is the boiler leaking, however, it's often the central heating system (specifically pipework, radiators etc) that may be leaking. Often this is in a place that is hidden and cannot be seen which is where we can help. Our advanced leak detection technicians can help you find your water leak.
Even if your pipework is hidden, there are tools and techniques they use to find and access water leaks. We can pinpoint leaks, even without visibly seeing them. So if you think you have a water leak – book your FREE CONSULTATION with our team today to see how we can help – we know how to find a leak in heating system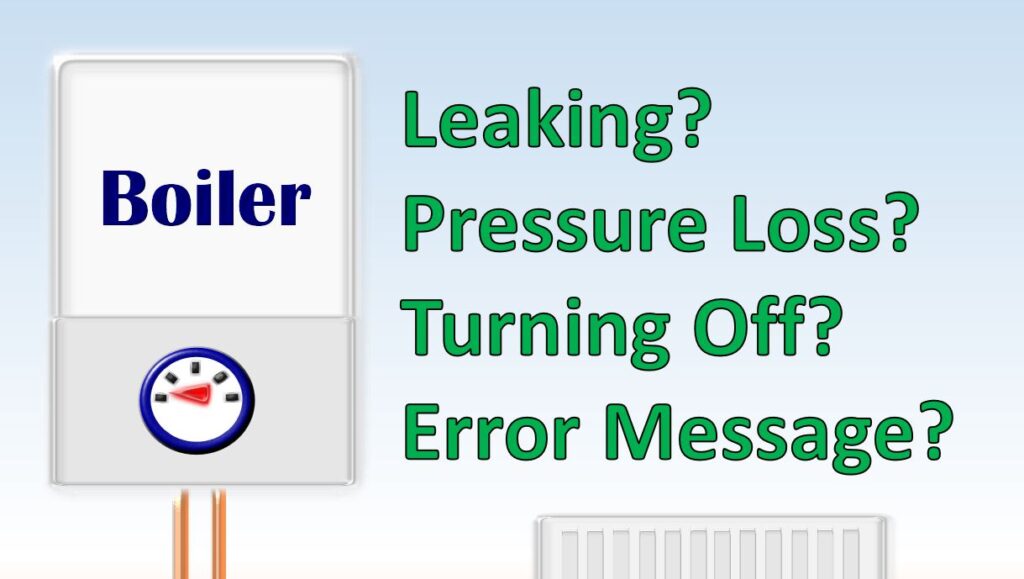 BOILER LEAKING SIGNS?
Boiler Pressure Dropping?
Many boilers have a recommended operating pressure and have safety cut-offs if boiler pressure falls below a specific level. This will mean your heating or hot water supply can turn off. Your boiler will to be topped up to re-pressurise it (check your manufacturer instructions). If this is happening regularly, get in touch with us today.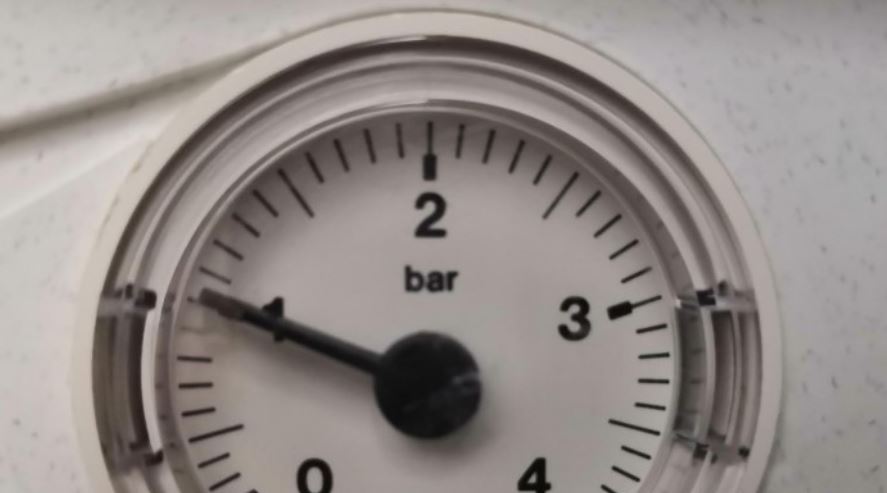 CENTRAL HEATING LEAKS IN CONCRETE FLOORS
Hidden Leak Underground?
Depending on the construction of your property and central heating system, your pipework may run underground – sometimes in soil, under tiles or in concrete floors. This can make finding leaking pipes harder and likely mean you'll need help from a professional leak detection specialist technician. We offer underground leak detection within what we do.


SIGNS OF A WATER LEAK ON YOUR CENTRAL HEATING SYSTEM
If you have ruled out the fact that it is your actual boiler leaking, or something like an issue with your pressure relief valve, then look for the following….
You may often see visible signs that your central heating system is leaking without even looking at your boiler. If you see a damp patch on the floor, wall or ceiling (including ceiling water damage) in a place that you know your central heating pipes run then that can be a sign of a leak.
Secondly, listen out for audible signs you have a leak. Sometimes you can hear water leaks or even the sound of trapped air in your system (gurgling, spluttering etc). Sometimes this is most noticeable on or around radiators, especially as they are most often located in places you might hear them. When water leaks from your central heating, often it is replaced by air in it's place. This can collect in radiators, requiring bleeding.
As we said earlier, although it might not be your boiler leaking, you might see signs on your boiler that your central heating system has a leak, often from boiler pressure dropping. Firstly through error codes on boilers – which can be something like an F22 boiler fault or even an F75 boiler fault, both of which can be seen on Vaillant boilers.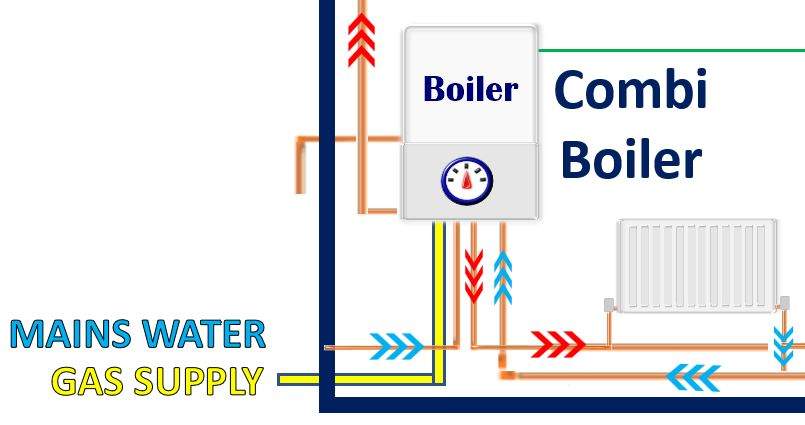 Always check your boiler instructions or manufacturers website for help with error codes but, for example, here are some codes which may indicate pressure loss – Worcester Bosch 'A1' error code, Baxi boiler 'H.02 – .06' or 'E.02 – .07' error codes, Ideal Boiler 'F1' or 'L1' error code – these codes may vary by specific model, so always check. There are similar codes for other boiler makes such as – Ferroli Boilers, Alpha Boilers, Ariston Boilers, ATAG Boilers, Glow Worm Boilers, Valliant Boilers etc.
You can also usually easily check the boiler pressure gauge to see check for your boiler leaking. Many boilers actually show on their pressure gauge what the ideal pressure should be (often show as a green section on the pressure gauge). Again, this may vary by manufacturer and model so check with them, however, it is quite common for normal recommended boiler pressure to be between 1.0 and 1.5-2.0 bar.
Finally, is your boiler regularly turning off or needs to be topped up with water? Linked to the comments above, this can be a sign of a water leak, assuming you have had it checked by an engineer to say it is not your boiler leaking itself. Remember, if you actually see your boiler leaking, contact your engineer, do not try to fix anything yourself unless you are qualified to do so! If you see your boiler leaking, contact a reputable qualified heating engineer immediately.
We have a useful article on the common causes of water leaks which might also be useful. And on the subject of boiler leaks, a really fascinating and useful calculator for when you have Boiler Pressure Lowering.
Is a boiler leak serious?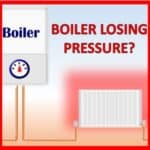 A boiler leak can be serious because not only can it leave you without hot water or central heating (which is obviously a problem, especially in winter) but the water that is from your boiler leaking out of your central heating pipes can cause damage to your property. This is especially risky if the leak comes into contact with something like electric wiring or if the water is leaking into a space about a ceiling. As water builds up, it may compromise the ceiling structure and cause it to fall or collapse.
What are common reasons boilers leak?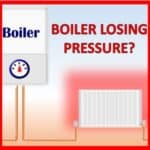 There are a number of possible reasons that boilers can leak. If the boiler leaking is not caused by a fault with the boiler itself then a possible reason is having a leak in your central heating pipes which can then cause your boiler to lose pressure and stop working. If the leak remains, then re-pressurising the boiler is likely to only get it working temporarily as the water will continue to leak until the leak is found and fixed. This can obviously cause a concern with associated water damage from the leak.