Commercial Leak Detection Services
As experts in Commercial Leak Detection, we are experienced in finding leaks in various types of business and building types. Our friendly team can help understand your individual business, your needs and work around that to suit you best. We offer a free telephone consultation to discuss your needs and requirements. We can then work with you on how to best support your needs.
We are very aware that a commercial water leak can be especially disruptive for a business, affecting you, your staff and your customers so we make sure our leak detection engineers understand that and keep disruption to a minimum whilst finding your leak efficiently and professionally. Wherever possible we use non-destructive water leak detection techniques to locate your leak.
We can also help understand the damage a leak has caused and make recommendations on how to deal with the water damage repairs. We offer a suite of property drying services. Rainbow International are members of the British Damage Management Association (BDMA), as well as various other professional organisations. Above all, we pride ourselves on our world class customer service from start to finish. So if you have a commercial leak detection need – get in touch

Commercial Leak Detection Sectors:
Property Services – including for landlords, letting agents, estate agents and property management companies
Hospitality – including hotels, B&Bs, holiday lets, restaurants and health & leisure facilities
Medical – including hospitals, nursing homes, doctors surgeries and other medical facilities
Construction – building companies / building sites, property developers and property renovations services
Industrial – factories, production facilities, warehouses and retail / shops across a number of sectors
If you are a business in these, or any other sectors, get in touch with us today to see how we can help you
We can also help find a water leak between floors in flats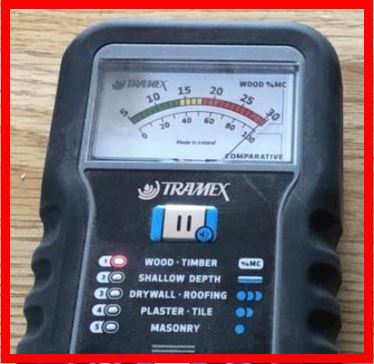 We use professional leak detection tools to find your leak, using non-destructive moisture meters where possible.
Most businesses are metered so a leak can be expensive not only from the increased water bill but also business disruption.
We can check for damp in your business premises. We know the impact this can have on you, your staff and your customers.
Classifications of Water Leaks
Depending on the source of the water leaks or water damage, they are classified into various categories. This helps to understand how to deal with the water and, importantly, understand the risks. A fresh / treated water leak is very different to a leak from sewer pipes – we understand this process very well and manage the risks and health & safety accordingly.
The different classifications of water are:
White Water – this is 'clean' treated water, usually from cold water feed pipes. It is at the safer end of the scale.
Grey Water – this is generally from basins, showers, baths, washing machines etc. This is clearly different to…
Black Water – this usually includes contaminated waste coming into contact with faeces / urine from toilets etc. It is also water that has come into contact with external sources – for example, mud, dirt, rubbish etc.
Red Water – this is less common but it is water which includes or has come into contact with chemicals. Clearly this brings about a whole area of complexity and specialism depending on the chemical, the risks and if it is toxic etc.
Commercial Water Leaks
As you have seen commercial water leaks is a varied and complex area that requires a commercial leak detection specialist who is experienced to help you find your water leak in your business and help you recover from it as quickly and safely as possible. We understand that this can sometimes involve business interruptions insurance water leak claims.
You can trust us to help you with your commercial leak detection whether your business is small or large, we can help – so get in touch with our expert team today and we'll help you through the process.
Water Leak Detection Reports
After we have completed our work at your property, we will provide you with an insurance grade report for your records. Many businesses appreciate this additional service (which not all people provide) as it can help provide information and evidence for your insurance company – we are happy to help with this process too.
Fully Trained and Health & Safety Focused
Our leak detection experts are highly trained in helping to find water leaks in commercial properties. Our experience and expertise in Commercial Leak Detection helps to ensure a reliable, friendly and professional service catered to your needs. On every job we do, we carry our a 5 step risk assessment to help protect your staff, our staff and of course, importantly, your customers. All our technicians are trained in water damage restoration too so we can help you understand the impact of the water leak at your business. We also offer a range of water damage services such as damp surveys, mould surveys (and removal of mould), asbestos testing & removal, industrial cleaning (including biohazards) and many other services. You can understand why many of the UK's leading insurance companies work with us.