Leak Detection and Finding Leaks
Effective Leak Detection
Leak Detection Technicians are trained and experienced at leak detection and have a very high success rate. They utilise a variety of techniques to help find your water leak. We use specialist advanced leak detection equipment, designed to locate even hidden water leaks. We focus on trusted non-destructive methods so disruption to your property is kept to a minimum, all designed to maximise the chances of finding your water leak.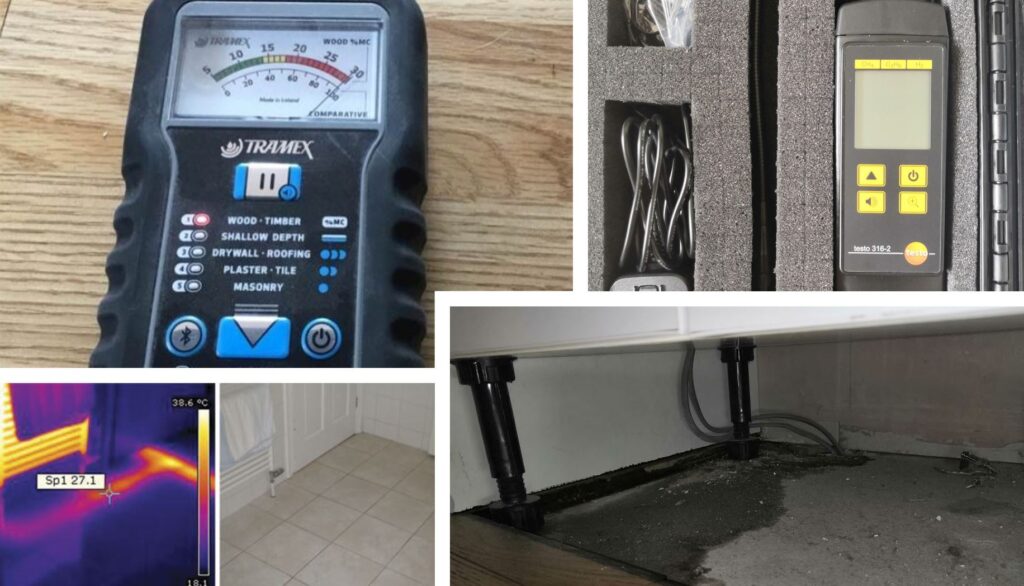 LEAK DETECTION METHODS
Leak Detection Equipment
What are the tools and methods our leak detection experts commonly use to effectively find leaks at your property? Many of these leak detectors and other tools are designed specifically to locate difficult to find water leaks (including loft tank leaks) in water pipes and central heating systems. This coupled with training of our Leak Detection staff and our bespoke process enhances the chances of us finding your water leak. Below is a selection of the professional, specialist techniques to finding water leak in domestic or commercial properties, all of which can help find water leaks locally.
What happens after a Water Leak?
In some instances after a water leak, property drying, including using refrigerant or desiccant dehumidifiers is beneficial to help restore the property back to normal..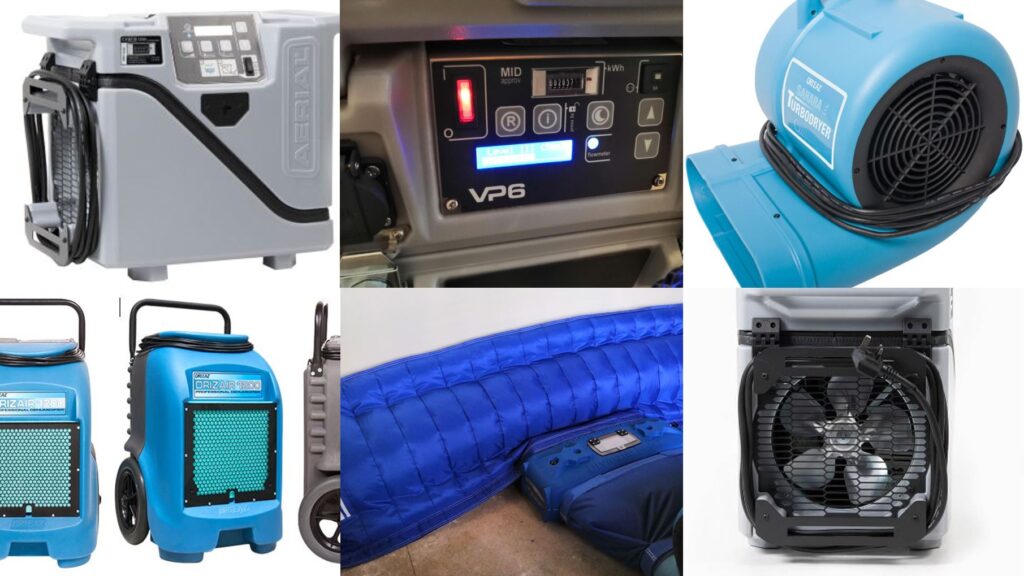 Will you have to damage my property to help find the leak?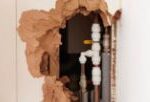 Leak detection equipment on most occasions is non-destructive meaning that we generally do not have to resort to destructive methods to search for leaks. Once a leak has been found, in order to evaluate it and repair it, we will sometimes need to access it through such methods but this is kept to a minimum and is done in consultation with the customer to explain why we are doing it. After all, a local plumber cannot fix a leak that they cannot find or access!
Can I buy leak detection equipment myself and do this work?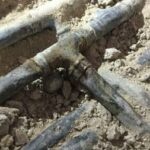 Although cheaper, mass market versions of some of the leak detection equipment is available from various retailers, they are generally not as accurate as professional equipment which is bespoke, calibrated carefully and designed for professional performance. On top of that, all of leak detection technicians are trained and experienced in finding water leaks in properties. We also follow careful health and safety practices, including risk assessments. We also produce detailed technical reports, with evidence presented, readings taken and photographs included which your insurance company may require in order to for your trace and access leak detection cover. You may find our guide to water leak alarms useful too.
How do I know if my water is leaking underground?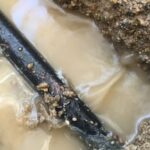 When trying to get to the bottom of finding where your underground water leak is, there are a few things to consider. Firstly, what made you think something was leaking underground in the first place? That might give you a clue as to where the leak is coming from. For example, if your combi boiler is losing pressure and the pipes go underground, there is an increased likelihood that is linked to the cause. That said, underground water leak detection can be complicated and require expert help from professionals such as Rainbow Restoration who have trained leak detection engineers who have access to professional equipment,