Contact Us – Water Leak Detectors
Or, leave your details below:


We have expert Water Leak Detectors locally so we'll make sure one of the local friendly team try get in touch to discuss your needs and explain the process of water leak detection at your property.
Rainbow Restoration (formerly know as Rainbow International) are experts in water damage, including finding water leaks – some companies just offer water leak detector services but can help with so much more. Finding a leak is one thing but sorting the damage is another.
For example, as you might expect, after a water leak there can be problems with damp, mould, property damage and drying can be required – we can help with that too.
MORE ABOUT RAINBOW RESTORATION
Professional Water Leak Detectors and More!
Rainbow Restoration UK has been providing Disaster Recovery & Specialist Cleaning services to a wide range of commercial & industrial customers in the since 1987. It is now a leading service supplier locally.
Rainbow Restoration helps many local customers every year following a fire, flood, water leak or other damage at their property. trusted by local customers to deliver a professional and reliable service, 24/7. We are a local company providing a local service through our branches, so more than just water leak detectors.
So if you need help with a water leak, contact us and we'll gladly help you. After you have spoken to one of our friendly team, we'll send out Water Leak Detectors / Engineers to take a look at your property and help locate your leak efficiently and effectively.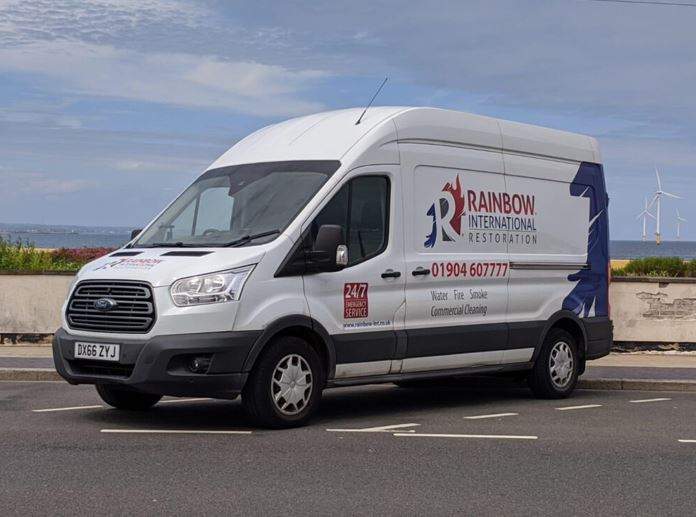 REASONS TO CONTACT US
Signs of a Water Leak?
A high water bill or higher water use than normal from your water utility provider?
A visible sign of a leak or damp at your property?
Problems with low water pressure or dropping water pressure in your property?
Boiler pressure dropping or showing error message?
Can you hear the sound of dripping water behind a wall, floor or ceiling?
Cracks in your walls, floors or ceilings? Especially if located near to pipework, bathroom, utility rooms or kitchens.
Strong odours from your property, damp smells or even sewage smells?
Soft or 'spongy' flooring in your property, especially in wooden floors / floorboards?
Sags in your ceilings, especially if located below pipework, radiators, bathrooms or toilets?
If so, contact us today!

WHERE WE CHECK FOR WATER LEAKS
We will check in many places for water leaks, including….
Mains Cold Water Feed Leak (external) – leaks in the feed to your property in the areas the owners is responsible.
Mains Cold Water Feed Leak (internal) – water pipes to rooms and appliances around your property
Hot Water Feed Leaks (tap) – water pipes from your heating source (usually boiler) to taps etc around your house
Hot Water Feed Leaks (heating) – hot water from your boiler to radiators or underfloor heating leaks
Water Meter / Boundary Box Leaks – although this is very often the water company responsibility, we can check
Waste Water Leaks – leaks in waste water pipes from appliances, baths, sinks, showers, toilets etc.
Bathroom Water Leaks – leaks in pipes to or from (or around) toilet leaks, baths, sinks and showers.
Kitchen Water Leaks – leaks to sinks, dishwashers and other appliances
Utility Room Water Leaks – leaks to washing machines and in waste water pipes from washing machines
Basement Water Leaks – leaks below ground level, including checking for external water ingress
Loft Water Leaks, including Water Tanks – leaks in pipes to or from water tanks or leaking water tanks
Leaks in Ceilings – leaks in hidden pipes in the ceiling and between floors
Leaks in Floors – leaks in wooden floors, concrete or tiles floors
Leaks in Walls – hidden leaks between walls, plaster, plasterboard etc.
Other Areas Where Water Leaks Can Occur – we will also check in things that are bespoke to your property
As you can see there are a number of places water leaks occur so with water leak detectors and moisture meters we will follow tried and trusted processes to maximise the chances of finding your water leak.
Is there a device that can detect water leaks?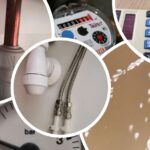 There are various pieces of specialist devices that we use to help find water leaks in homes and businesses locally. There is no one best, single water leak detector to find water leak, we utilise many (in conjunction with each other) to help maximise the chances of finding your leak. This includes thermal imaging water leak detectors, as well as acoustic, moisture mapping / moisture meters, pipe trackers, borescope cameras and more. All these things work well together better than a single water leak detector. All of these are applied in the hands of our leak detection expert engineers.
How do I find out where my water leak is coming from?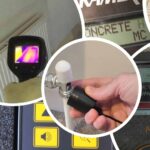 Finding a water leak can be challenging, especially as things which leak can often be hidden behind walls, floors or in ceilings. This means that they may not immediately be visible with the human eye, without the help of water leak detectors and the professional devices they use. These tools and equipment can help to maximise the chances of finding water leaks, even in tricky situations. Some water leaks may be obvious, like a dripping tap, but on many occasions, specialist knowledge is required.