Storm Damage – Storm Arwen
The UK Met Office has today issued a red warning for wind, which is the highest level of warning, for a storm approaching the UK called Storm Arwen. Red weather warnings are rare.
The warning applies from today (26th November 2021) at 3pm until Saturday morning at 2am, with this evening expected to be the strongest winds. At the same time, there are other yellow and amber weather warnings for wind and snow in the North East of England and Scotland too.
Other areas of the UK are expected to be affected too and disaster restoration companies will be busy.
The main disruption is from wind, which is expected to affect the coastal areas the most. Gusts between 70 and 80 mph are expected, possibly 90 mph plus in places. This will contribute to large wave formations too which can in turn cause further damage. As well as the high winds, snow and rain are expected especially in more northern areas.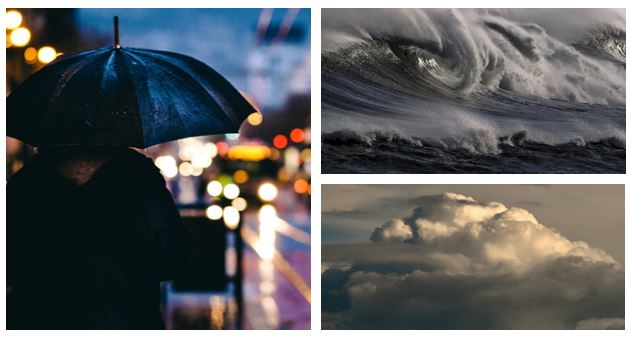 What has Caused Storm Arwen?
Storm Arwen is being caused by a very deep low pressure area of weather arriving from the north. It brings with it very windy conditions and a lot of wet weather (which will affect most of the UK), with lots of showers and snow in places. In particular this will affect the eastern coast of the UK. The unusual thing is that it is not common for this type or strength of wind to approach the UK from the North.
Temperatures are expected to be at or below freezing so watch out for possible frozen pipes (especially as power outages are possible) as seen with storms like the Beast from the East.
What is a Red Weather Warning?
According to the Met Office a Red Warning is "Dangerous weather is expected and, if you haven't already done so, you should take action now to keep yourself and others safe from the impact of the severe weather. It is very likely that there will be a risk to life"
As you can see in the diagram below, the Met Office only issues red weather warnings, such as for Storm Arwen, on occasions where both the likelihood of impact and level of impact are both at their highest levels possible on this scale.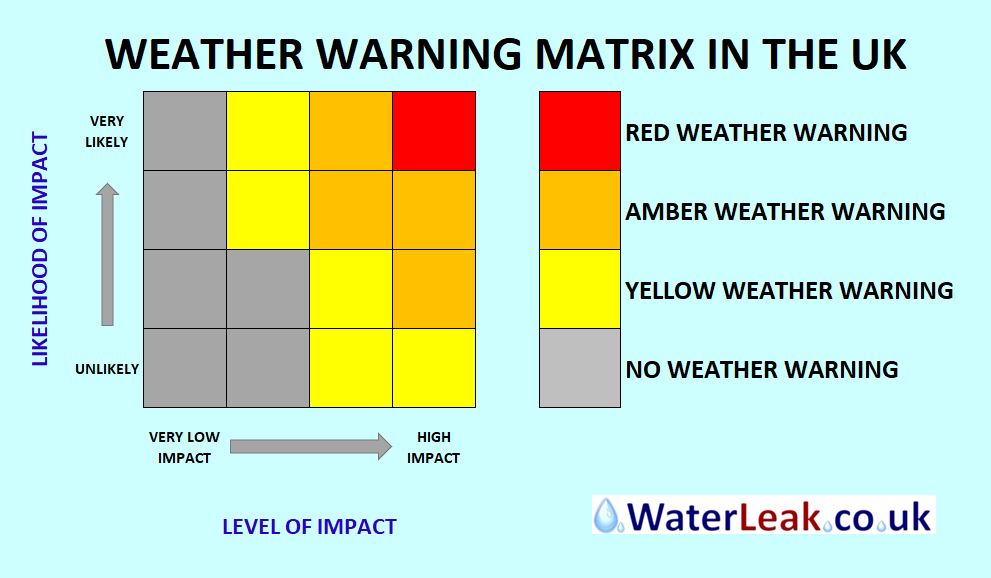 What Damage is Expected from Storm Arwen?
The following types of damage are expected with a red weather warning such as Storm Arwen this weekend:
Structural Damage – damage to buildings and structures, especially roofs.
Flying Debris – from structural damage or damage from…
Falling Trees – trees or branches from trees breaking or falling on property
Large Waves – damaging the coastline and beaches, structures nearby
Possible localised flooding – including Water Damage to properties
Damage inside properties – from roof leaks, pipe damage etc
It is possible that some of these can in turn cause water leak damage, from what we call secondary effects – so not a leak directly but something (breaking for example) causing a leak.
As you might expect this damage can be fairly extreme, if for example a mains water feed in a loft is forcefully sheared or severed then full (mains pressure water) can flood into a house through many floors causing extensive damage to buildings and contents in a home or business and affect both buildings and contents. This is why it is important to be vigilant during storms in the UK.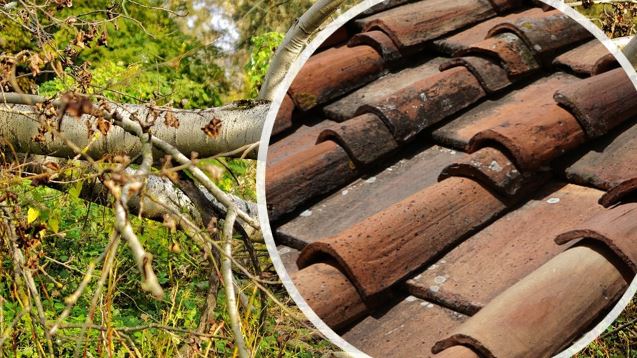 Disruption from Storm Arwen
The following things are at increased risk of disruption from Storm Arwen:
Ferry Services – which may have to be cancelled, especially in northern areas
Power Loss – possible disruption to electric (especially), gas and water services
Bridge and Road Closures – from high winds or blockages from debris
Disruption to other services, such as shops from them either closing because of the weather impact on their buildings or because it affects deliveries, ironically on Black Friday today and in the run up to Christmas. Not the greatest timing for this, but it never is a good time!
During periods like this, loss adjusters are likely to be in great demand.
Storm Arwen – Possible Water Leaks
As we said earlier, whenever there are storms such as Storm Arwen, roof damage is fairly common and this in turn can lead to storm damage water ingress into loft and roof spaces. In some instances this can lead to Ceiling Leaks, or even loft tank leaks and also ceiling water damage so, if you think your roof is damaged, watch out for that in particular. Quite often, after a major storm, we get calls from people who have a damp patch on ceilings in their home and storm damage can be a cause.
Remember we have a guide to Water Leak Insurance Claim processes which you may find useful. Also, if you are unfortunate enough to be badly affected with a Major Water Leak or Flooded House, or even a flooded basement – we can help.
We also have a range of water damage repair services if you require them. On that, see our article explaining the benefits of getting water leaks repaired.

What is worse, yellow or amber warning?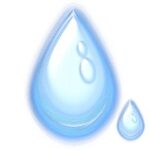 Yellow weather warnings are lower than amber warnings in the UK and the top, highest weather warning is a red weather warning. These weather warning levels and alerts are decided by the UK Met Office and associated organisations. The alerts each carry their own risks and are designed to indicate the level of damage people should expect in various parts of the UK and risks to life.
What is storm damage?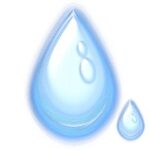 Storm damage is most commonly referring to damage to homes and businesses caused by storm-related weather events. Storm damage can cover a number of areas of damage and will depend on the type of storm and whether it is related to wind, rain, snow, ice or a combination of factors. For example, wind storm damage may cause a tree to fall on a house whereas an ice storm may cause freezing water pipes which then leak causing water damage.