What causes a flooding in basements?
Flooding in the Area – as you might expect, if there is flooding outside and water manages to enter your property (there are many ways this can happen!) then basements are very vulnerable to being affected by flooding. Often this is related to storm related flooding.
Burst Water Mains – very similar to the previous point, a burst water main outside your house can cause water to enter leading to a flooded basement. If you are affected by a burst pipe water main, our guide on how to report a water leak (which also covers who might be responsible) will be useful to read.
Ground Water Ingress – this can be related to the previous points but, separate to that, basements can suffer from a breakdown in their damp proofing (which in turn can have a few causes) that means that water in the ground 'leaks' into the house, one of many damp causes.
Backed up Drains – another common issue when you get a flooded basement is linked to drains (sometimes sewers) backing up. This can be caused by a general fault / breakage of the drains leading to them being blocked or them being overloaded, or a combination of factors. Clearly this brings about new challenges as the water is more likely to be contaminated with bacteria etc and cause odour issues.
A Water Leak – as you might have guessed, last but not least, a flooded basement can be caused by a water leak. This could be in the basement itself, from the property above, from a neighbouring property, or a water leak outside your house (supply pipe or mains pipe leak).
A Combination of Factors – in some instances, if you are unlucky, several of the factors above can come together to cause flooding, or happen at the same time. For example, storm related flooding outside your house may cause drains etc to back up meaning you get hit two ways possibly.
A flooded basement can be caused by any number of issues, however, these are some of the most common reasons it happens.
You can see the damage that storm related flooding, which can cause a flooded basement in this article from the BBC about the Flash Flooding in London in 2021, this was also seen in 2022 too and, we'll likely see more in 2023 too. There were some impact seen during Storm Arwen also in late 2021, keeping disaster restoration services busy.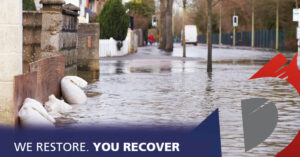 How can you tell the cause of basement flooding?
As you can see from above, there are several things that cause a flooded basement. Clearly in some cases, such as local or flash flooding, the cause will be obvious but it is quite common for properties to flood with no immediate cause. This is where a water damage restoration professionals such as ourselves comes in. Our engineers and Leak Detection Specialists can help determine the cause of a basement flooding and decide the best course of action to get your property back to normal.
We are able to carry out lots of checks, using our professional tool & equipment, coupled with our expertise and processes to help determine the source of the water. A good example something in this process is Salts Analysis Tests, which can help determine the type of water.
Clearly this information and process will help to determine the course of action, especially as you need to make sure potential causes are resolved to help prevent it occurring again.
What do you do if your basement floods?
First of all take care and stay safe. If your basement floods, you are very likely to need help from a flood damage specialist such as ourselves, either by appointing them directly or via a flood claim on your insurance policy. We work with many of the leading home insurance companies to help people who have had a flooded basement.
We follow strict health and safety procedures, including carrying out a detailed risk assessment which is especially important for basement floods for a number of reasons, all to help keep you, other people at your house and our staff safe throughout the process.
Because a flooded basement is not like a 'standard' water leak or water damage work, there is a good chance you will need additional water damage services, such as water extraction (pumping out water in your basement), odour control, sanitisation and other services.
Can basement flooding be fixed?
Yes, a flooded basement can be fixed and, as we said above, how it is done will depend on (a) how badly it is flooded and (b) what the cause of the flooding is, which can also include (c) fixing that problem to stop it happening again.
There are likely to be several stages, many of which are listed on our guide to water damage restoration. However, here are just a few of the key stages:
Water extraction, to pump out the water from the basement
Sanitisation, to stop bacteria growing which can cause health risks
Flood damage cleaning, to remove silt, debris and damaged contents etc.
Uplifting flooring – e.g. carpet, laminate, tiles or vinyl flooring
'Stripping out' badly damage parts of the building fabric (e.g. plasterboard)
Contents removal and possible storage offsite (which we also offer)
Water Leak Detection, in some instances, as mentioned above
Property drying, getting it back to normal moisture levels
Reinstatement and repairs of affected materials etc
Redecoration, as you might expect.
It is also worth adding that all of this will likely involve working with your insurance company to manage the insurance claim. This is something that we are very experienced at and will help you with throughout the process of repairing a flooded basement. We are also able to produce insurance-grade reports to provide to your insurance company to help evidence the details of the work.
Basements which have problems with damp or moisture can sometimes have Moisture Resistant Plasterboard installed in them, read that article if you want to understand the pros and cons of it.

Again, there are likely to be other things required, depending on what is affected. Apart from what we have mentioned, this will also depend what the flooded basement was being used as. The work involved in repairing a basement used as a basic store room is very different to if it is used as living accommodation etc. Especially if the property is a flooded basement flat with kitchens, bathrooms, living room, bedrooms etc.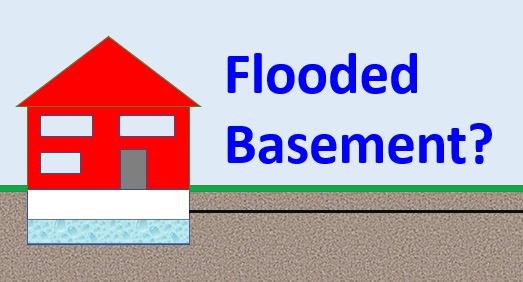 We mentioned earlier in this article about flooded basements that contamination of water can be an issue, on that, you may find our guide to pure water useful.
Can a flooded basement be fixed?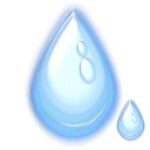 If you have a flooded basement, its very likely it can be fixed. Firstly, you need to make sure that whatever has caused the flooding has been remedied or gone away (in the example of localised flooding risk) before carrying out water damage repairs in your basement. This is likely to involve, depending on the age, structure and condition of your property to involve some strip out of water damaged materials and drying.
What to do when your basement is flooded?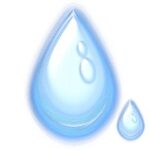 If you are unlucky enough to have your basement flooded, then there are generally a few steps to go through. Firstly, you need to make sure that whatever has caused the flooding in the first places has gone away or been remedied. Secondly, you will likely need some water extraction / pumping out to remove the water. Finally, water damage repair and restoration work will be required, including drying.