Steps to Find a Water Leak
It is absolutely essential when searching for a water leak that you follow a process. If you do not follow a process, then (a) the finding of the leak can be chaotic and random, with luck playing a part and (b) you risk not finding something that you would otherwise have seen!
So here are some of the main key steps to find a water leak…

Step 1 – Preparation, Preparation, Preparation!
As the old phrase goes, 'Fail to Prepare, Prepare to Fail!' and we agree with that. Before getting someone to your property to find a leak, it is important to discuss your case in advance. All properties are unique, as are their heating & plumbing, layout, contents and location of leaks. That is why we offer a free consultation process before we start to guide you through the process and explain it further.
On that we have a page explaining why to use us vs a local plumber for leak detection and another regarding why water leak repairs are important.
Step 2 – The Right Tools and Experience
On top of that, we make sure we have the best tools for the job. We want to make sure that, wherever possible, we use non-invasive techniques to find a water leak. Why?..
We do not want to cause any damage to your property, unless it's necessary to access somewhere where we strongly suspect (based upon manifested evidence) it will help locate your water leak. Clearly, once we have located a leak, we will need to access it (for example in a floor, wall or ceiling) so that we can see it and it can be fixed.
Step 3 – A Methodical & Thorough Approach
As we said at the start, it is critical to follow a process to find a water leak.
All Rainbow Restoration Leak Detection Specialist Engineers are trained to find a water leak in a thorough, efficient and safe way. We follow strict safety guidelines and always carry out a risk assessment for each job to identify and minimise risks wherever possible.
This process also includes looking for other potential water leaks that you may not be aware of. For example, if copper pipe has decayed in a concrete slab leak and caused a leak. Then there is an increased chance that will have occurred elsewhere too.
Step 4 – Locating and Accessing the Leak
Clearly the main aim of Water Leak Detection work is to find a water leak! And we have an excellent track record of finding leaks that exist in properties. We want to collect information and date that helps to pinpoint where a leak is – wherever possible using multiple pieces of evidence. That means that when we access the leak (like one from a combi boiler system), we are as confident as we can be that it will be in the right location.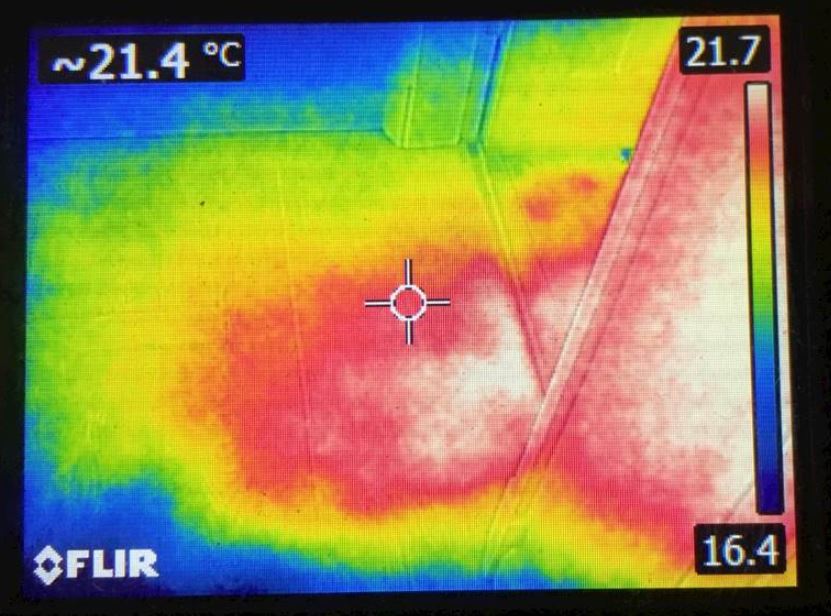 Step 5 – The Follow-up Process
This is an absolutely essential part of the process. We do not just leave a job once a leak is found, we do everything we can to fix a leak too, wherever we are able to. That will be discussed at the time.
We also follow up the visit with a detailed, professional report for you so that you can see what we have done, and should you wish, use it to claim with your insurance company through the trace and access part of your insurance policy.
Rainbow Restoration (formerly known as Rainbow International) are a leading provider of these services and are trusted by many people to deliver a first class service that is reliable and friendly.
Rainbow Restoration is a leading Damage Management company with a reputation for delivering an excellent customer service in all aspects of our work. So if you want to find a water leak in your property, get in touch with us today!
As you can see above, one of the places we provide help is leak detection in York.